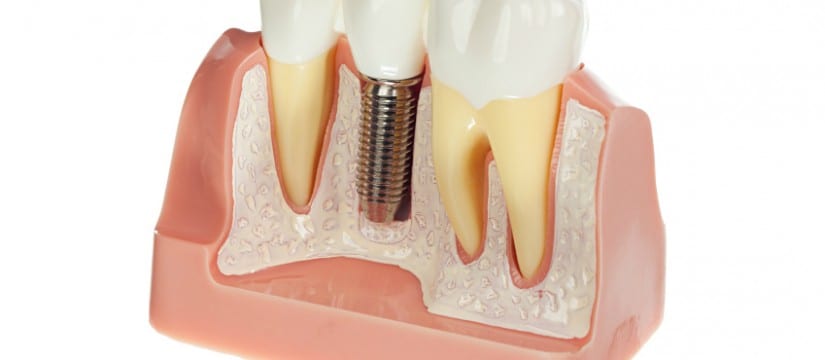 Dental implants are the most permanent way to replace missing teeth with a look and feel very close to your natural teeth. Implants are metal posts surgically placed into the bone beneath your gums. The implants fuse to the jawbone, providing stable support for a crown, or a denture, or a full set of All-on-4® teeth. This holds your remaining teeth in place to prevent shifting. Implants are a high-tech way to replace teeth without relying on the neighboring teeth for support.
Implants allow you to speak, smile and eat with confidence. They are comfortable and stay in place. They function and look and feel like natural teeth. After the implant is placed in the bone it usually takes 3-6 months for the implant to integrate into the bone. If the implant is for a front tooth, a flipper (retainer with a tooth) may be used to allow you to have a tooth in the missing space while the implant is healing.
Implants can increase your self-confidence, improve your bite, and have longevity and reliability. Your dentist will determine if implants are a good option for you after evaluating your health, x-rays, and gum health, all factors that are necessary to make your implant be successful.
Our Promotions
Paradise Valley Family Dental Offers cost saving promotions for our patients.
We have ZOOM! tooth whitening and at-home tooth whitening specials offered when you mention our website.
Call (602) 671-2292 to learn about our dazzling cost saving specials!
Everyone appreciates a bright, healthy and beautiful smile!