Invisalign® Experts in Paradise Valley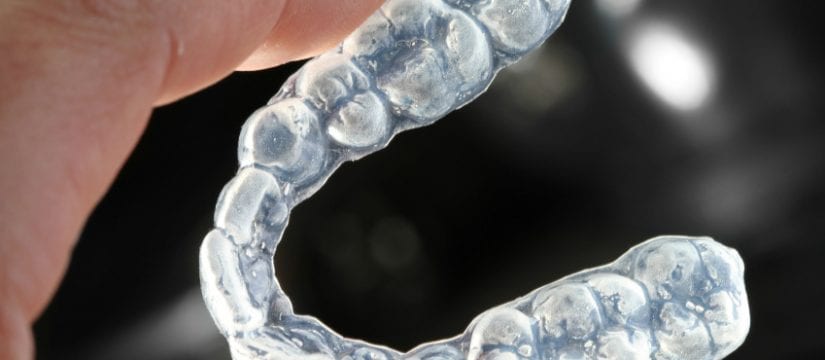 Are you a Phoenix-area resident unhappy with your smile?  Our Paradise Valley office provides expert Invisalign® treatments in an office that's close to both Highway 51 and the 101.   Straighten your teeth the convenient way, with Invisalign® from Paradise Valley Family Dental.
What is Invisalign®?
Invisalign® uses custom, clear,l removable aligners to gently push your teeth into position.  The state-of-the-art system allows us to design a treatment that's exactly right for you. Invisalign means:
Fast results. Most people finish treatment within 11 months, and you can see results in as little as 6 weeks.
No food or beverage restrictions. Because aligners are removable, you can eat all your favorite foods during treatment.
Easy care and cleaning. Pop out your aligners and brush them clean, then brush and floss your teeth normally. Invisalign is great for teeth and gums!
Less embarrassing treatment. Aligners are nearly invisible. You won't get embarrassing questions. And if you want to take a headshot or a special photo, you can pop them out for a picture-perfect smile!
Less time in the dentist's chair. When an aligner has done its work, we just move you on to the next one.  There are no wires to tighten or brackets to adjust.
You're in control of your treatment speed. The more you wear your aligners, the faster treatment will go!  With Invisalign, you're in control.
Can Invisalign® Help Me?
Invisalign® can fix most of the same problems that wire and bracket braces fix, including
Underbites
Overbites
Crossbites
Crooked teeth
Crowded teeth
Teeth that are too far apart.
Invisalign® isn't just about looking better. It's about feeling better. When teeth are properly aligned, you can eat better, breathe better, speak better, clean them better, and even sleep better.  Invisalign means a beautiful smile in a healthy body.
Can I afford Invisalign®?
If you have dental insurance, your plan may cover a portion of your treatment.  Our office will work with you to get your cost as low as possible and to provide financing options for anything that your dental insurance won't cover.
How do I get started with Invisalign® from Paradise Valley Family Dental?
Call us to schedule your Invisalign® consultation.
Your treatment begins with a series of digital images. These don't hurt, and they don't take long to capture.  We'll use these images with state-of-the-art treatment planning tools to design your personal Invisalign experience from start to finish.
After the planning is complete, the lab will manufacture your custom aligners and ship them to us. Then you'll come in for a visit, learn how to remove, replace, and clean your aligners, and begin your journey to a healthy and beautiful new smile.
Don't Delay on a Beautiful Smile!
Life is waiting to greet you and your beautiful new smile. Be ready for the opportunities that will come your way when your smile shows the real you.  Call now, book your consultation, and get ready to dazzle Phoenix with a perfect smile!
Our Promotions
Paradise Valley Family Dental Offers cost saving promotions for our patients.
We have ZOOM! tooth whitening and at-home tooth whitening specials offered when you mention our website.
Call (602) 671-2292 to learn about our dazzling cost saving specials!
Everyone appreciates a bright, healthy and beautiful smile!