Dental Implants at Paradise Valley Family Dental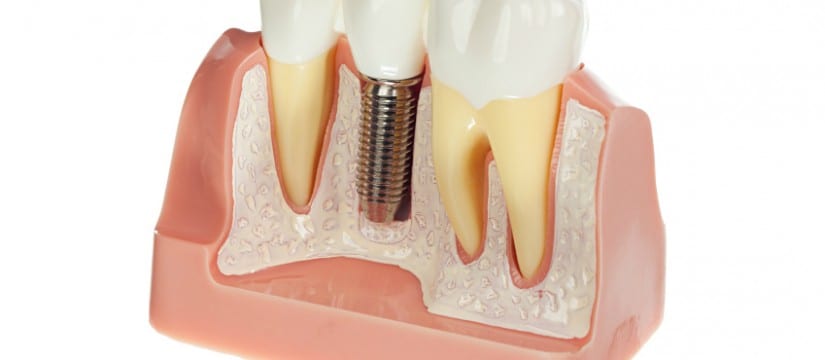 At Paradise Valley Family Dental, we have the capacity and expertise to artfully restore smiles that have suffered missing teeth. One of the amazing ways Dr. Gina Elrod can help replace missing teeth is with dental implants. Dental implants serve a variety of functions. From improving the look of your smile, to helping you eat and speak better. Dental implants are one of the best and most reliable ways to replace missing teeth. Missing teeth left untreated can lead to increased risk for gum disease, and bone atrophy. This can age a person faster, and require other dental procedures to treat. To take charge of your oral health and be confident in your smile, dental implants at Paradise Valley Family Dental is an excellent choice.
Dental Implants
Dental implants are currently the industry gold standard in tooth replacement technology. Dental implants are surgically inserted through the gums and into the jawbone. After a healing period of 3-6 months the implant becomes fused with the jawbone, providing a sturdier, more permanent base for natural-looking teeth. Implants can be used to replace a single tooth with a crown, multiple teeth with a bridge, or a full set with implant-supported dentures or All-on-4.
Am I a candidate for dental implants?
If you are interested in dental implants, we will first have you schedule a consultation. During that appointment we will do an exam where we look for any issues that may prevent you from having the procedure. We will be looking for things like gum disease and bone density. If you have active periodontal disease, we will want to treat that before we place an implant, so we know the implant will be placed in healthy tissue. Similarly, if you do not have enough jawbone to place the implant, we can discuss the option of bone grafting for solid support. In most cases we can help our patients get their mouth and jaw ready for dental implants.
What are the benefits of dental implants?
Some of the amazing benefits of dental implants include:
Improved ability to speak
Improved ability to chew and eat
Increased confidence
They are durable
They are resistant to staining and cavities
They look and feel like natural teeth
Make you look younger
If you're not feeling confident about your smile, we would love to discuss dental implants with you. We are here and ready to level-up your smile.
To set up a consultation with your Phoenix dentist, give us a call at (602) 992-5600 today.
Our Promotions
Paradise Valley Family Dental Offers cost saving promotions for our patients.
We have ZOOM! tooth whitening and at-home tooth whitening specials offered when you mention our website.
Call (602) 671-2292 to learn about our dazzling cost saving specials!
Everyone appreciates a bright, healthy and beautiful smile!