Oral-B® Electric Toothbrush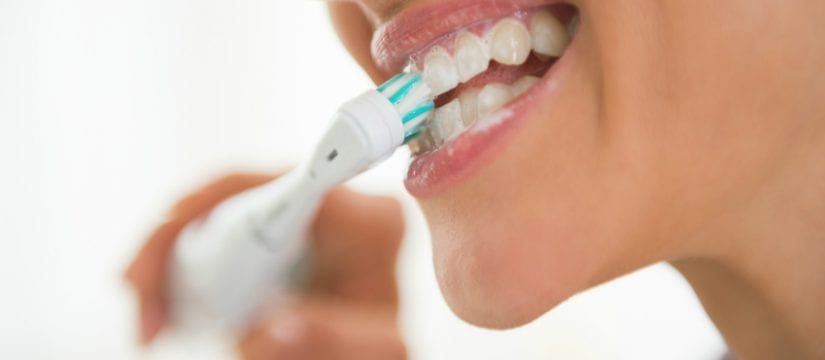 Only the Oral-B® electric toothbrush has patented microfilament brush tips designed to reach underneath the gum line and in-between the teeth. It is clinically proven to reach below the gum line and into tight spaces between teeth to prevent the start of periodontal disease.
Oral-B® provides a gentle but thorough cleaning, which is similar to professional teeth cleaning. Typically, Oral-B® toothbrushes are equipped with different types of removable heads. For example, the pointed heads work well for those with braces or other dental appliances. Long points work best for people with large spaces between teeth. Hollow-cup heads can remove stains and polish teeth.
Oral-B® features:
Proven to Save Teeth
Superior to Leading Powered & Sonic Brushes
Clinically Proven as Effective as Brushing & Flossing
Patented Micro Access Technology
How to properly use an Oral-B® toothbrush.
Fully charge your Oral-B® toothbrush before using for the first time. This usually takes 24 hours.
Attach a detachable head to the Oral-B®.
Squeeze a pea-sized amount of toothpaste or gel on the head.
Press the brush head against your gum line at an angle of 90 degrees. This allows maximum coverage of the surface.
Turn on the Oral-B®, pressing the power button. Slowly move the brush along the gum lines inside and outside, then move it across the top surfaces of the teeth. The cleaning action of the Oral-B® is most effective when used with little pressure.
Rinse the brush head when finished and return the unit to its charging base.
Our Promotions
Paradise Valley Family Dental Offers cost saving promotions for our patients.
We have ZOOM! tooth whitening and at-home tooth whitening specials offered when you mention our website.
Call (602) 671-2292 to learn about our dazzling cost saving specials!
Everyone appreciates a bright, healthy and beautiful smile!